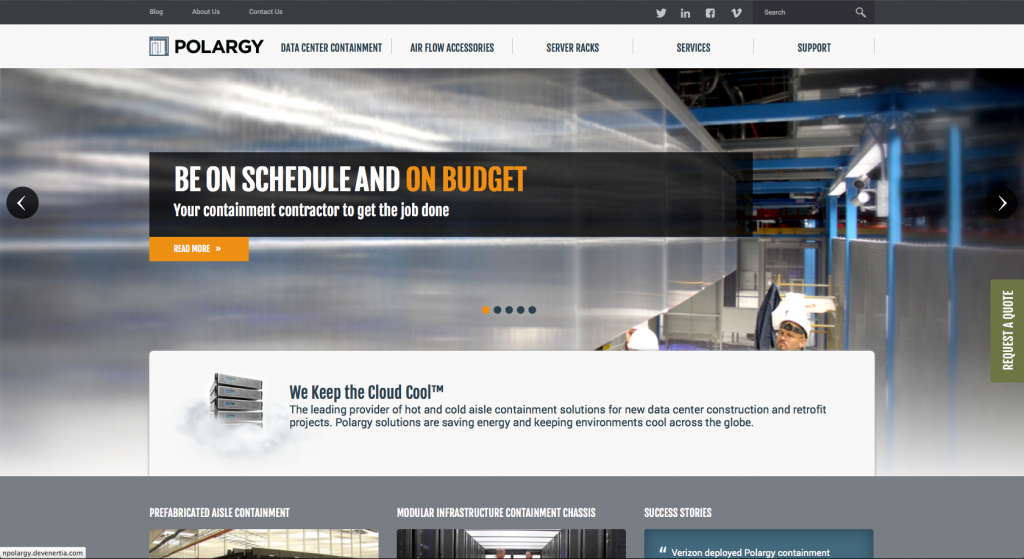 It's been a while coming, but the Polargy website has finally been updated! Now it's even faster and easier to evaluate and spec Polargy containment solutions.
Here's the Top-5 things our new website makes easier:
"We're thrilled to launch a site designed for the professionals we work with so closely." —Cary Frame
The new website features ready access to educational materials about containment, including design files for industry-leading PolarPlex™ containment. CAD, BIM and SKP (SketchUp) design files for PolarPlex are freely downloadable, making it easier for designers (ex: architects and engineers) to speed up new construction and retrofit project design.
Polargy provides premium airflow management accessories and expert professional services with their world-class solutions for each of the six fundamental containment topologies.
The new site also improves access to brochures and videos developed to help educate the trade on containment best-practices as containment adoption continues to soar.