This month we followed our customers' lead and 'let the cat out of the bag' about all the ways to use PolarDam Air Dam Foam to seal off air gaps throughout the data center.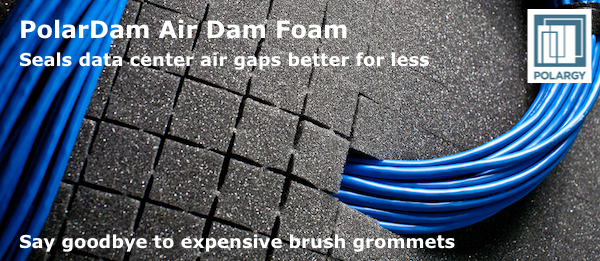 You probably remember the old story about 3M's accidental invention of Post-It Notes.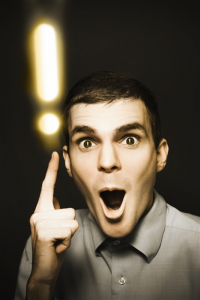 The invention of PolarDam Air Dam Foam was a little like that:
Accidental product insight
Simple solution to a real problem
Subsequent use case proliferation
If you spend as much time with customers as Polargy does, you become very familiar with the details and nuance of their challenges. This means we're often positioned to solve—and even anticipate—customer problems with innovative containment solutions.
Almost more importantly (for business), staying close to a large number of varied customers allows Polargy to recognize common pain points across the market.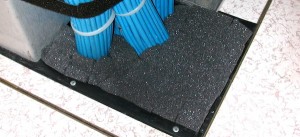 In the PolarDam case, our customer needed to close about a hundred air gaps of varying sizes, and it was clear that brush grommets weren't going to get the job done. The high cost of brush grommets alone made them a bad option but they also just didn't work.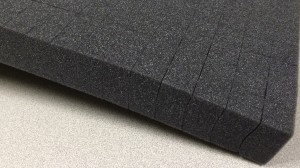 Together with the customer, we developed a simple, customizable air gap sealing solution that beats brush grommets every time in terms of fit, cost and flexibility. It was clear to us immediately that the same air gap challenges this customer had were common to data centers everywhere.
So that's where it started, but now it's taken on a life of its own. I even made a video about it.
"Everyone knows that air leakage reduces data center cooling efficiency. The best kept secret for sealing air gaps is PolarDam Air Dam Foam."
And here's a little gallery of some of the most popular PolarDam applications: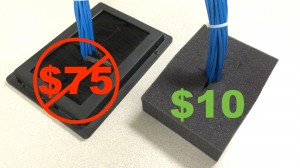 Normal cable cutouts where you could use a brush grommets (but prefer PolarDam's far lower cost)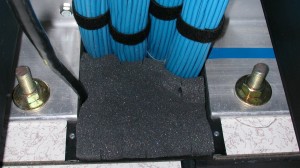 Odd-shaped or obstructed cutouts that no brush grommet will fit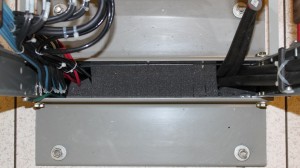 2-post racks, either on top or through the floor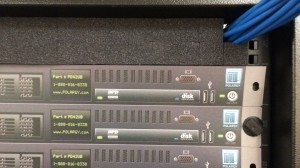 Blanking inside racks when you're blanking off an entire 1U or 2U (or more) but especially when you're running cables out through the front of the rack. Try to do that with a rigid blanking panel.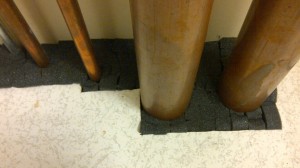 Pipe penetrations through a floor or near a wall…
…and there are so many more.
The important thing to remember is that PolarDam closes all these air gaps in seconds. No tools, no measuring, no messy drilling. Just tear it to the perfect size and push it into place with your hands.
Just one part number: PD24