Polargy's Modular Wall is deployed to create demising walls, privacy suites, and cages.
This wall solution is "Designed for Field". That means it has Easy Constructibility, Removes Field Labor, and is Field Flexible for unexpected conditions or configuration changes.
The component count is low, making the installation simple. As a thumb rule – the Polargy wall requires about 50% of the labor that is required for drywall.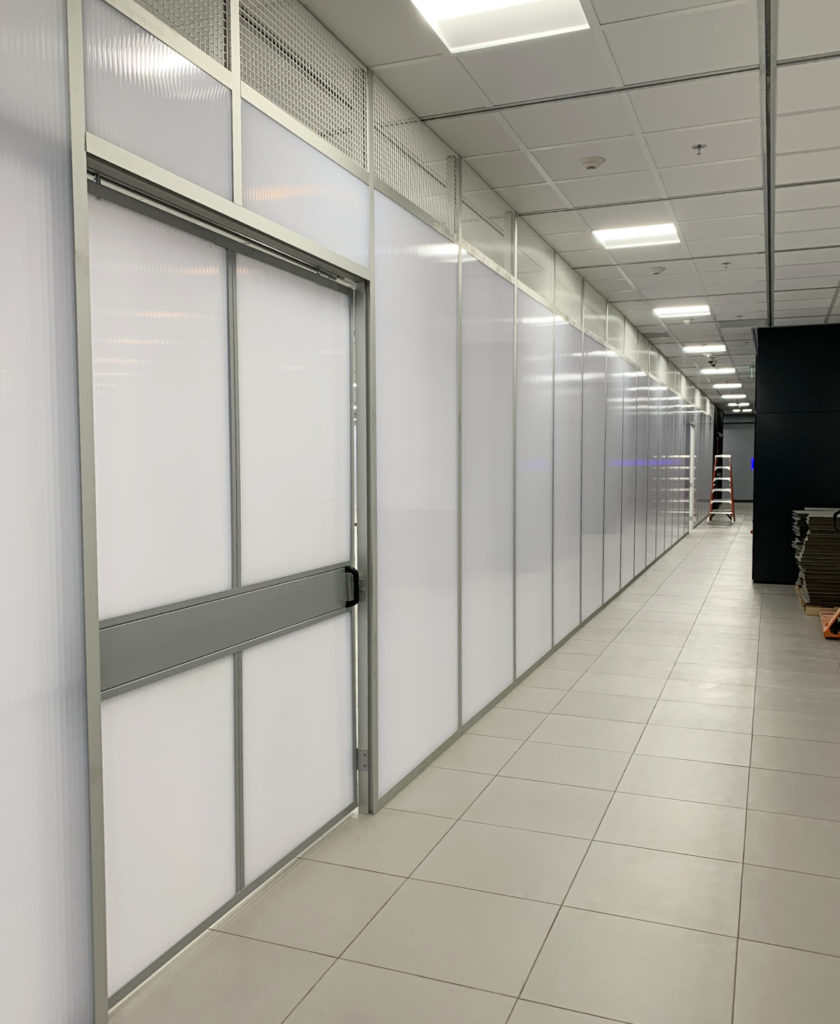 The cage mesh at the top is there so that sprinkler coverage is not obstructed.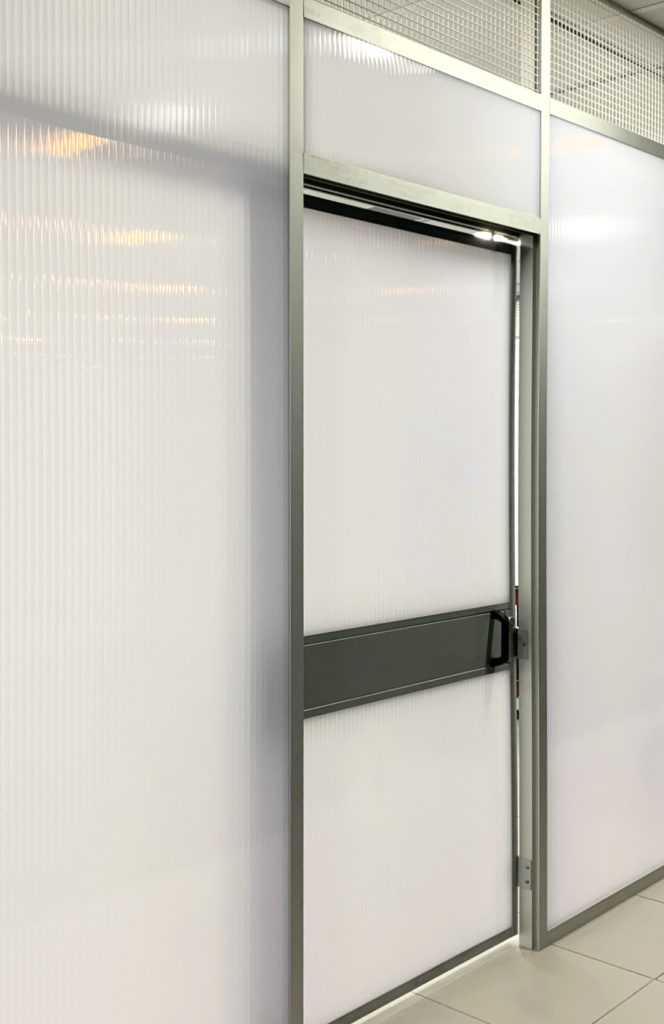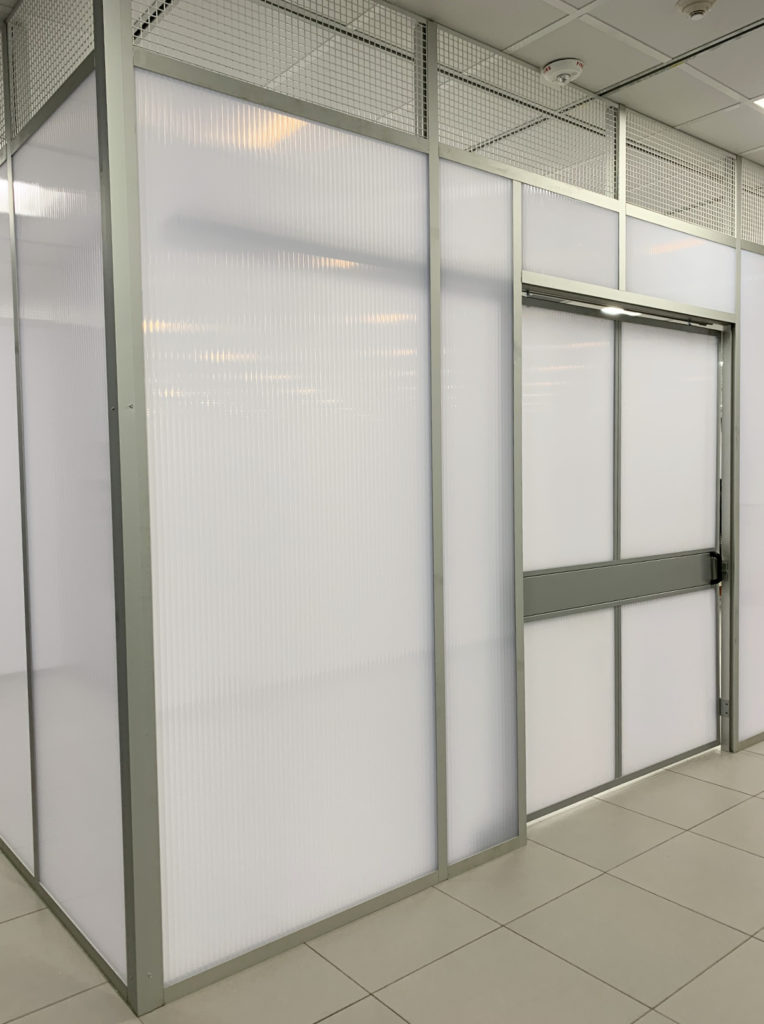 The Sliding Doors are available in 4′ and 8′ sizes and have appropriate locking options for access control/security.