Polargy's differentiation among containment manufacturers and contractors arises from our breadth of experience and depth of client understanding.
We bring to every project, whether large or small, not just attention to detail, precision design and product innovation, but years of diverse project experiences that allow us to visualize smart solutions and execute a project plan cleanly.
Big standardized new builds don't have some of the "wild card" variables that small customized implementations often do, and while it's gratifying to publicize large scale new construction containment deployments for Fortune 100 clients, we also enjoy sharing stories of modest retrofit projects brought online seamlessly. Every project, no matter how small, involves learning the client's pain so we can solve it.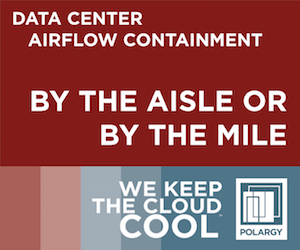 Whether you need just an aisle or literally a mile of airflow containment, Polargy is the call you make, because here's what our clients say:
"The project went very well and we consider it a complete success, I wouldn't change a thing. The outcome was exactly what we expected."
---
Suffolk Public Schools in Virginia called Polargy when the air conditioning units in their 'server room' were over-tasked. The 'server room' at Suffolk was never designed for this use, it's actually a converted storage room with 20 tons of A/C. Common but not ideal.
Director of Technology John Littlefield used rack heat extractors (photos below) but Trane HVAC engineers recommended containing the hot air and recooling it.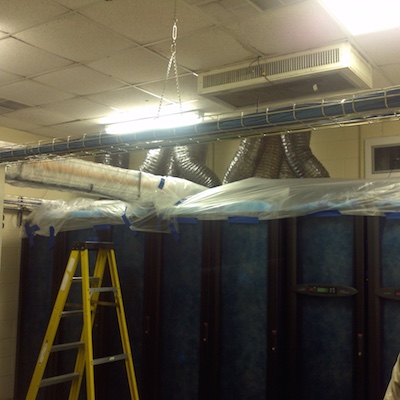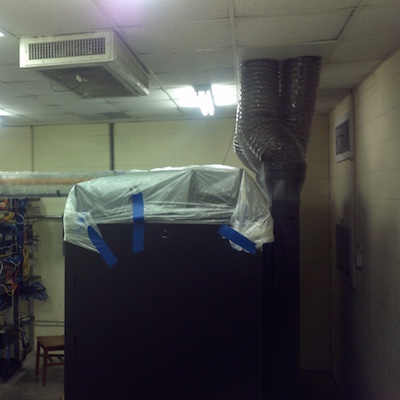 The goal of the containment project was typical: eliminate the rack heat extractors and improve the energy efficiency of the server room cooling. Littleton contacted Polargy and accomplished his goal quickly with a modest budget.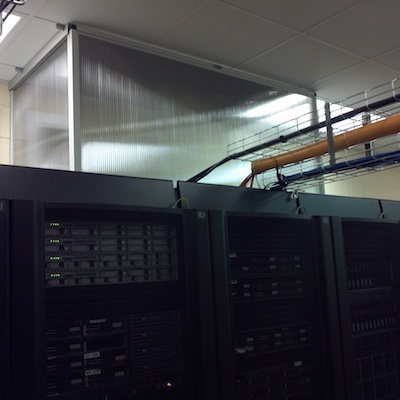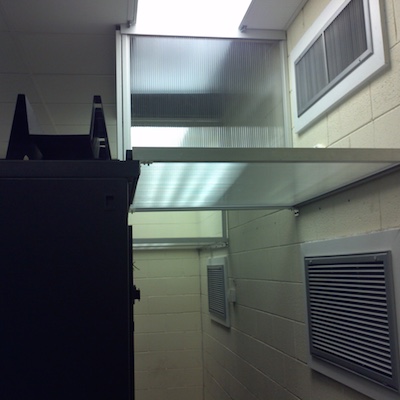 Since Polargy completed this project, the server room temperature is more stable, the cooling system runs more efficiently with less impact on the rest of the building, and the next step is to add an aisle-end door. The Polargy single-sliding door will look great.